Job Expired

This posting has expired and applications are no longer being received and this job does not show up on the main job list.
| | |
| --- | --- |
| Position Type: | Full-time / Permanent |
| Location: | Lambton County, Ontario |
| Date Posted: | Jun 19, 2013 |
| Experience: | 2 Years |
| Education: | College Diploma (2 years) |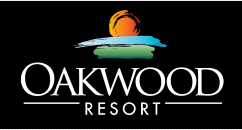 Job Description
Oakwood Resort
is currently recruiting for a
Sales Manager.
Sales Mission Statement
: 
To deliver complete customer satisfaction through efficient, effective, and responsive services and operations in the sales department.  
Summary:
Under the supervision of the Director of Sales, the Sales Manager will promote the hotel through several marketing initiatives and service corporate and leisure inquiries utilizing an effective sales process.  
Responsibilities:
Development of the 'Group' market and business opportunities by telephone solicitation as well as client meetings using yield management to ensure maximum revenues
Negotiation and finalization of group contracts
To ensure details of all contracts are complete and communicated to all relevant departments
To be efficient, effective and responsive with inquires and requests utilizing professional communications
To be fully knowledgeable of the hotel's product & services (and local attractions and activities, etc.)
To produce printed sales materials and forms (flyers, meeting packages, brochures, contracts, etc.)
To give hotel tours and host approved events
To be knowledgeable with Hotel Reservation Systems, On-Line bookings, Multimedia, Internet
To assist the Marketing or Guests Services Manager with guest communication mediums including in room materials
To act as Manager On Duty when required
To ensure that all Front Office personnel are fully knowledgeable of current hotel promotions & "special benefits."
To attend any approved sales workshops, co-op meetings and/or special events
To receive guest complaints and ensure that corrective action is taken
To promote a professional image to guests, potential guests, and hotel staff
To assist in other departments if required
To accomplish or assist with "Special Projects" as requested
Outside Sales Calls as Directed by Director of Sales
Facility in establishing interpersonal relations
Knowledgeable in the local and corporate market
Offering potential clients an impeccable service, efficiently and rapidly, as well as answering all their requests. Anticipation of clients' needs.
Qualifications:
Minimum 2 years' experience in sales in the Hotel industry
Knowledge of Microsoft Excel, Word, & Publisher
Excellent communication and guest service skills
Must be able to work well with minimal supervision and be a team player
Flexibility in schedule
Previous hospitality experience preferred
If interested in this position, please forward your cover letter and resume to:


cwillert@oakwoodinnresort.com



Only those chosen for an interview will be contacted.
To learn more about us, please visit our website at www.oakwoodinnresort.com
Company  - Oakwood Resort
Location - Grand Bend, Ontario
Industries - Hotel / Resort
Job Type  - Full Time
Years of Experience - 2+? to 5 Years in Hotel Sales
Education Level - College Diploma