Job Expired

This posting has expired and applications are no longer being received and this job does not show up on the main job list.
| | |
| --- | --- |
| Position Type: | Full-time / Permanent |
| Location: | Sarnia, Ontario |
| Date Posted: | Oct 30, 2012 |
| Experience: | 5 Years |
| Education: | University Degree |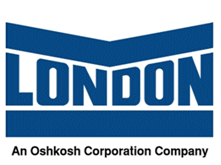 Job Description
London Machinery Inc. is an international leader in the manufacture of concrete transit mixers and refuse equipment. If you have the qualifications we seek, join the London family of skilled employees in our new facilities located adjacent to the London International Airport. We are currently accepting resumes and applications for the above captioned position;
SUMMARY
Plans, directs, and coordinates manufacturing processes; Develops, evaluates, and improves manufacturing methods, utilizing knowledge of product design, materials and parts, fabrication processes, tooling and production equipment capabilities, assembly methods, and directs equipment improvement and maintenance.
ESSENTIAL DUTIES AND RESPONSIBILITIES
1. Analyzes space requirements, workflow and designs layout of equipment and workspace for maximum efficiency.
2. Applies statistical methods to estimate future manufacturing requirements and potential.
3. Improves existing operations, incorporating new methods and processes.
4. Define appropriate and economical process to manufacture a design.
5. Continuing process improvement including troubleshooting and root cause analysis.
6. Review engineering change orders and support design for manufacture and assembly.
7. Apply techniques to study manufacturing system.
8. Project management.
9. Define plant and process layouts.
10. Determines capital equipment requirements.
11. Experience with fixture and tooling design.
12. Responsible for the Maintenance Department, TPM, and continuing development of the PM program.
13. All other duties and responsibilities that are reasonably assigned by the employer or its designee.
BASIC QUALIFICATIONS
• Bachelor's degree in Mechanical Engineering, Manufacturing Engineering or Industrial Engineering
• 5-plus years of related experience
PREFERRED QUALIFICATIONS
• SME Certified Manufacturing Engineer
• Professional Engineer (P.Eng.)
• Computer Aided Design (CAD) Solidworks preferred
• Proficient with Lean, Six Sigma and Theory of Constraints tools.
• ERP and MRP training and experience in new product development preferred.
• Environmental and Safety background as well as knowledge of Microsoft Office software data base software desired
• Ability to multi-task and handle a variety of tasks as directed
• Understanding and acceptance of Lean Principles
• Detail-oriented and accurate


London Machinery is located in a new industrial park adjacent to London International Airport; public transit is limited; you must have your own transportation, or be able to arrange reliable transportation.

This position will be filled as soon as possible. We appreciate and thank all applicants for applying, but only those of interest to London Machinery Inc. will be contacted. Include current business references (company name, telephone number and position) with your resume.
If you meet the qualification criteria, you are invited to email a resume in confidence to:
jobs@lmi.ca
Position Reference (required in Subject) "ENGINEER - MANUFACTURING".
In order for your email to be processed.