Smart Email Alerts
Category: General Help
Created:
Dec 09, 2014 03:41 PM

Our smart email alerts are designed to help ensure you don't miss an opportunity you may be interested in... and at the same time avoid receiving excessive numbers of emails.

To receive job postings by email, simply log in, and select Email Job Alerts from the sidebar menu.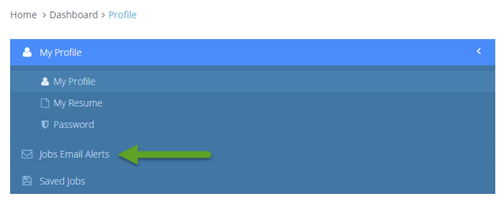 You can create up to 10 unique alerts, and be as specific as you like regarding the content that you receive.

Here are the steps to create a new email alert:
Name your alert with a unique Alert Name
Choose the frequency of your alerts
Enter the criteria you want used to filter jobs for the emails you receive.
Save your alert

All of the filtering options are optional. If you leave them in their default states you will receive an email every day with the new postings for the website you are using (i.e. Knighthunter.com, or SarniaCareers.com). We realize that getting too much information by email often leads users to unsubscribe. Add keyword, or category criteria, and reduce the frequency of alerts so that you find the right balance between timely alerts, and email frequency.

You have COMPLETE control over the emails you receive. You can enable or disable any of your alerts and edit the filtering criteria at any time.

If you don't receive your job alerts by email, please check your email spam folder. Mark our messages as "Not junk" to improve future delivery.

Contact us if you need more help with your alerts.