Job Expired

This posting has expired and applications are no longer being received and this job does not show up on the main job list.
| | |
| --- | --- |
| Position Type: | Full-time |
| Location: | London, ON |
| Date Posted: | Aug 16, 2021 |
| Experience: | 5 Years |
| Education: | University Degree |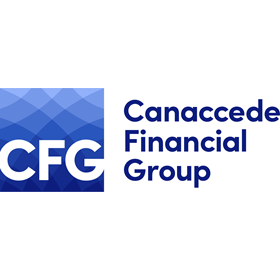 Job Description
Company Information
Canaccede Financial Group Ltd. (CFG) and its subsidiaries are Canadian industry leaders in specialized investment and financial services products. Through our acquisition, managing and servicing entity, Canaccede International Management Ltd., we have been working with industry leading lenders and financial institutions in the acquisition and servicing of performing, insolvent and distressed receivables since 2008, and we are the largest multi-asset acquirer in the Canadian market.
We operate with an analytically driven philosophy that is always responsive to our client's individual needs and circumstances. Our business proposition is to maximize value from acquired receivables in a cost-effective manner and provide integrated consumer finance solutions through our operating, servicing, and technology platforms.
Adding to the momentum that Canaccede has built, in March 2020, Jefferson Capital, a leading purchaser and servicer of consumer charged-off and bankruptcy receivables in the United States and United Kingdom completed the strategic acquisition of Canaccede Financial Group Ltd.
Canaccede's corporate culture is an open, forward-looking, and growth-oriented one, where motivated employees learn and grow.
We have offices in Toronto and London, Ontario. This role is in our downtown Toronto location.

Job Summary
The Lead Product Development Manager owns the development and execution for the CFG Accelerator Platform. Currently, this platform administers insolvent and credit counselling accounts and is our platform for future product growth initiatives.
The Lead Product Development Manager is a key member of the Business Development Team. The individual will be focused on understanding CFG's primary market offering and recommending the strategic product development roadmap, supporting business cases and working with technology and marketing to implement and launch new products.
The role will focus on working collaboratively to Identify, evaluate, prioritize and drive the development of new solutions. Essentially, the role is the end-to-end product owner of our proprietary CFG Stream Platform.
This role is right for you if…
Product development and business growth runs in your veins.
You are a creative problem-solver who loves working with clients to listen to their needs, develop solutions and uncover ways to make those same solutions scalable to the market-at-large
You possess a near fanatical need to eliminate inefficiency and improve upon systems that are sub-optimal.
You take pride in your work and apply both professionalism and attention to detail in everything you do.
You want to work as part of a small but motivated team of like-minded colleagues all working towards a collective vision.
You possess persuasive and diplomatic oral and written communication skills and enjoy constructive debate to determine the best course of action.
What does a typical day look like?
This is an exciting role with a broad scope and we are looking for energetic self-starters that want to help lead our organization forward.
Provide regular project management updates and leading the development and management of development timelines.
Lead business case development and advise on product pricing and profitability strategies
Develop product roadmap strategy and supporting business cases
Lead execution of strategy
Partner with Marketing and technology in creation and deployment of all current and developing products
Meet with clients for potential insights
Lead or assist in marketing blog writing and gathering market intelligence
Gather client feedback to enhance current product suite and continued development
Assist in the development of the marketing strategic plan and product strategy
Develop and execute an effective customer onboarding and engagement strategy
Partner with key business stakeholders such as Risk, Operation, Legal, Analytics team, and Customer Service
Create detailed work plans identifying and sequencing activities needed to successfully complete project
Provide input and recommendations on further development of products
Maintain knowledge of current banking trends, product development and sales methodologies, and other external trends impacting need for product development
Develop and maintain strong knowledge of client base and act as customer voice within the organization
Assist the business to meet its objectives and uphold the companies' vision and policies
What qualifications are required for this position?
Undergraduate degree, preferably in business, finance, marketing or economics.
Experience in product development, deployment and marketing ideally but not necessarily, within the financial services industry.
Proven track record of developing and launching new and successful products.
Ability to understand and interpret financial statements and cash flow analysis required.
Must be able to assess and analyze financial conditions of clients and industry trends.
Experience working closely with technology teams and experience in the fintech sector is an asset.
What's great about working for Canaccede Financial Group?
Competitive total compensation structure, which includes competitive base salary, annual bonus program, deferred profit-sharing plan, group RRSP, 3 weeks' paid vacation, paid sick days, company paid health, dental, vision, paramedical, life and travel insurance benefits, employee assistance program, and tuition reimbursement program.
While working from home we are sure to provide our employees with the systems necessary for long term success, which includes your performance and communication tools. We have also modified our onboarding process to help integrate you into the company even before your first day, and we will help connect you with all our current employees. Our Social Committee hosts virtual monthly activities, and we continue to find unique and fun ways to celebrate our successes while remote.
When it is safe for all employees to return to our offices you will get to enjoy our open concept work environment, which is ideal for collaboration and team building. Enjoy your lunch with your colleagues in our expansive lunchroom filled with windows, booths, and social tables. Our Social Committee coordinates fun events on a regular basis – both inside and outside of the office. These include holiday lunches, pub nights, contests, and a weekly lottery, just to name a few. We happily spend time celebrating our employees' personal and work-related accomplishments with awards, company-wide recognition, and of course, cake.
We care about giving back to the community. Each employee is provided with 1 paid day per year to volunteer at any registered charity of their choice. We also provide monthly donations to charities that are meaningful to our staff. To date, we have donated over $30,000 to local and national charities combined, all of which were selected by our employees.
Sound like a perfect fit for you? We think so too.
A culture of diversity and inclusion at Canaccede Financial Group Ltd. is imperative. We invite and encourage applications from women, Aboriginal peoples and persons of all races, ethnic origins, religions, abilities, sexual orientations, and gender identities and expressions. Canaccede will provide accommodation during all parts of the hiring process, upon request, to applicants with disabilities. If contacted to proceed to the selection process, please advise us if you require any accommodation. Additional accessibility information and contact information can be found on the company website at www.canaccede.com/accessibility-statement  
Candidates are encouraged to submit their resume and cover letter to Angie Glasser, Director, Human Resources and Administration, via e-mail to angie.glasser@canaccede.com. We thank all candidates for their submission and will be in contact with candidates deemed to meet the above qualifications.
For more information about Canaccede Financial Group Ltd., please visit our company website at www.canaccede.com